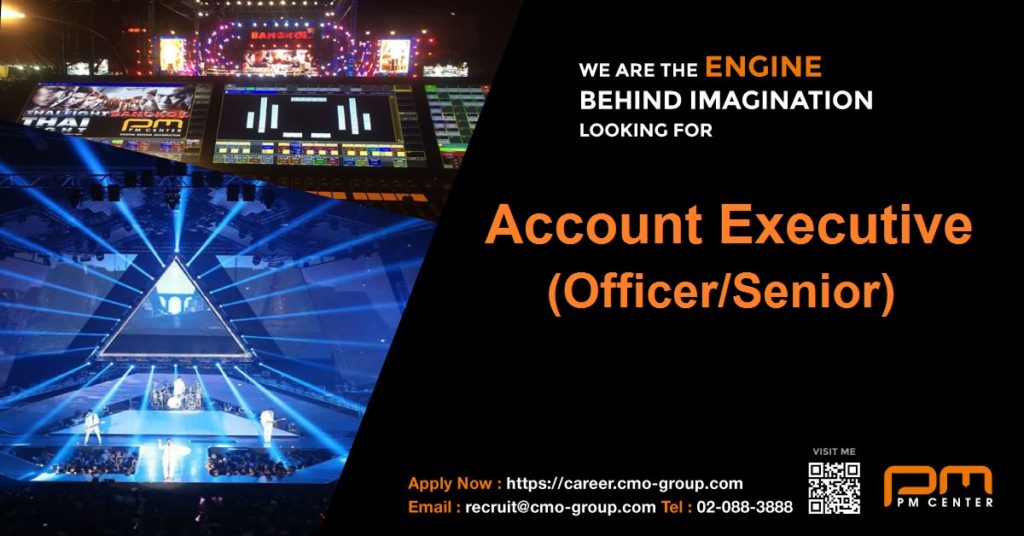 ---
วางแผนการตลาดร่วมกับฝ่ายบริหารและหน่วยงานที่เกี่ยวข้อง
ดำเนินการตามแผนการตลาดทั้งในประเทศและต่างประเทศ
ติดตามข้อมูลและแนวโน้มของตลาดการเช่าอุปกรณ์แสง สี เสียงและเทคนิคพิเศษ เพื่อวิเคราะห์ช่องทางในการนำเสนอบริการหรือสินค้าใหม่ๆ สู่ตลาดเป้าหมาย
ขยายฐานการตลาดใหม่ๆ รวมถึงรับผิดชอบการขาย/ดูแลยอดขาย ให้รายละเอียดและข้อมูลที่จำเป็นในการให้บริการ เพื่อส่งมอบงานตามกำหนดเวลา และรับผิดชอบให้ลูกค้าทำตามเงื่อนไขการชำระเงินของบริษัทฯ
Design the marketing plan with management and related departments.
Implement the marketing plan for local and international.
Follow the information and trends of lighting and sound equipment's rental and special techniques in the market.
To analyze the channels for offering new services/products to the target market,expand new marketing margin, respond for sales and maintain sales margin. Provide details and necessary information to deliver the work on time and responsible for customers to follow the payment terms of the company.
Qulafication
-Bachelor degree and higher in any fields.
-At least 1 year's experiences in Concert ,  Entertainment Business, Event would be an advantage
-Fluent in Thai and English. If knowledge the other languages will be an advantage
-Excellent presentation and negotiation skills.
-Proficiency in Microsoft Office
-Cheerful, self-initiative, good team player and able to work under pressure in a fast-paced environment
-High energy with a proven track record over achieving quota and revenue goals
---
Employee Type

Full Time / Permanent

Career Level

Senior Officer / Officer

Qualification

Bachelor Degree

Other Qualification :

N/A